Banquet Venues
Banquet Venues
At World Golf Village, you'll have your choice of two distinct and well-appointed special event venues located on two of Florida's finest golf courses - Slammer & Squire and King & Bear.
King & Bear Clubhouse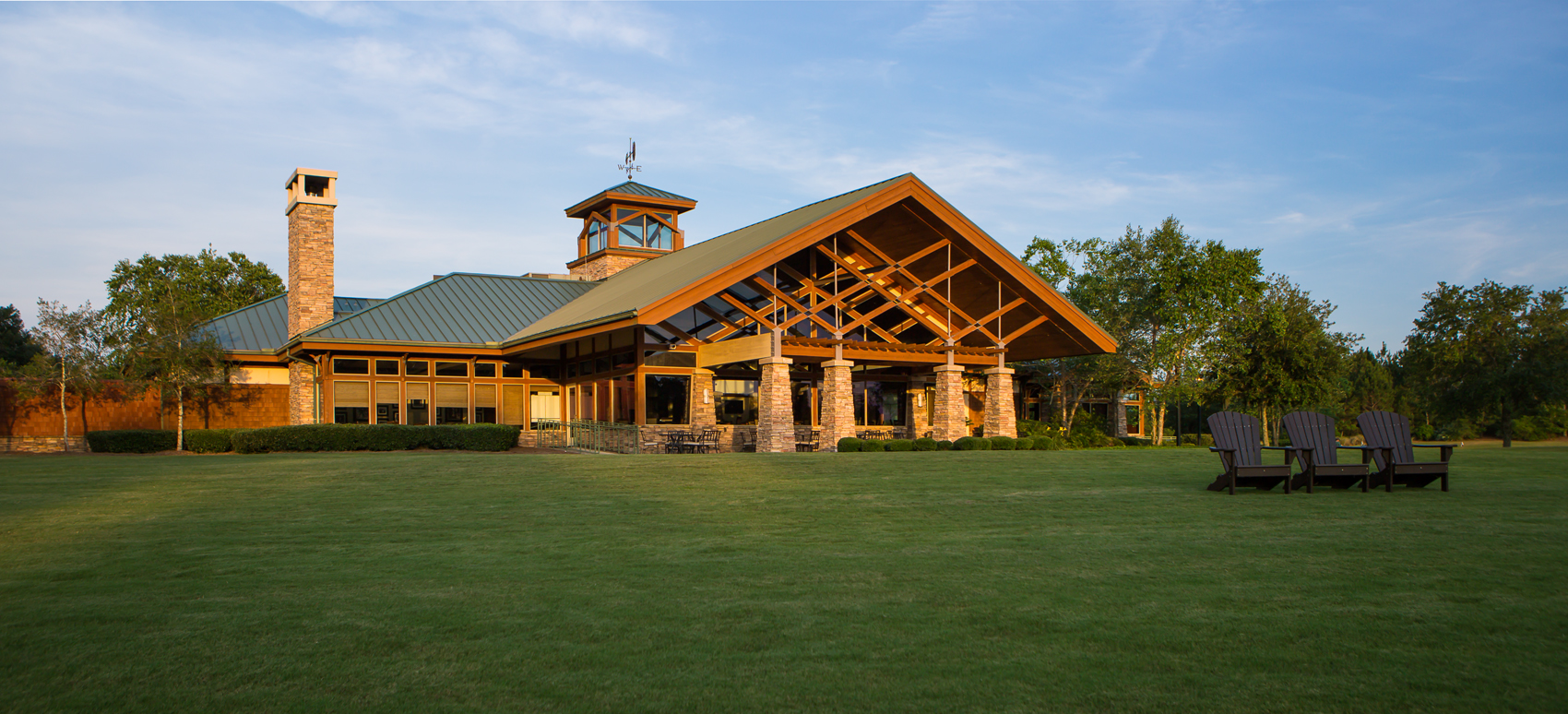 The clubhouse at the King & Bear offers a newly renovated restaurant space AJ's Kitchen & Cocktails, picturesque views, and a refined atmosphere. The newly renovated space is Southern Coastal with a Low Country Charm. A functional space with an open concept will have a relaxed atmosphere with large communal tables. There will also be small intimate tables and a private dining room.
Experience the magnificent landscaped backdrop and tranquility of nature by hosting an outdoor event. The patio is equipped with two fire pits comfy seating.
The clubhouse can accommodate up to 100 guests.
Slammer & Squire Clubhouse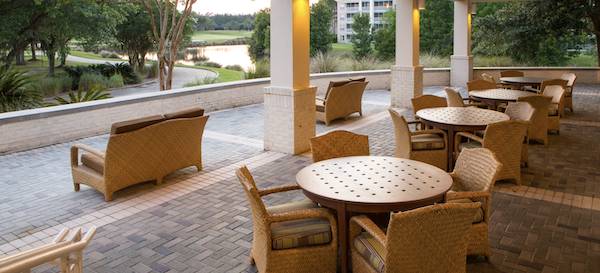 The Slammer & Squire dining room overlooks the beautiful 9th green of the golf course. With ceiling to floor windows, the Slammer & Squire clubhouse has a panoramic view of the golf course. Surrounded by a beautiful covered terrace, the room has a true Florida feel with the unique ceiling fans and warm colors used in its décor. The light, open air feel of the glass enclosed room invites you to take in the breathtaking landscape. The Legends Room at the Slammer & Squire is ideal for private luncheons or intimate dinner parties.
The clubhouse is located just steps from the Renaissance Hotel and provides plenty of parking, and can hold a function up to 150 guests.